image reference
Building: Overall Concept & Architecture, Dipl.-Ing. Architekt Rüdiger Flender, Potsdam.
Welcome to the Moritz Grossmann Online Boutique
Discover Schönstes deutsches Handwerk. Our timepieces are symbols of modern thinking in the form of classic, reduced design and perfect mechanics.
Compose your own timepiece
In our online boutique you have the possibility to compose your Moritz Grossmann watch according to your personal wishes. Try out for yourself which bracelet colour harmonises best with your favourite model. To do so, select your preferred clasp type and bracelet length.
Concierge service

Personal contact and support are our priority. With our Concierge Service you have the opportunity to contact a member of staff at our Glashütte manufactory directly at any time and receive advice on your dream watch.
Please call us or send us an email to boutique@grossmann-uhren.com
COLLECTION
Our high-quality watches in the two collection lines BENU and TEFNUT follow Moritz Grossmann's credo of the "simple but mechanically perfect watch". We manufacture in small quantities and by hand, often in limited editions.
With the BENU models, Moritz Grossmann interprets Schönstes deutsches Handwerk and state-of-the-art technology in a contemporary look. The TEFNUT ladies' timepieces stand for high-quality mechanics and subtle design in gold and mother-of-pearl. Luxurious elegance meets a well thought-out mechanical heart.
Find out more under COLLECTION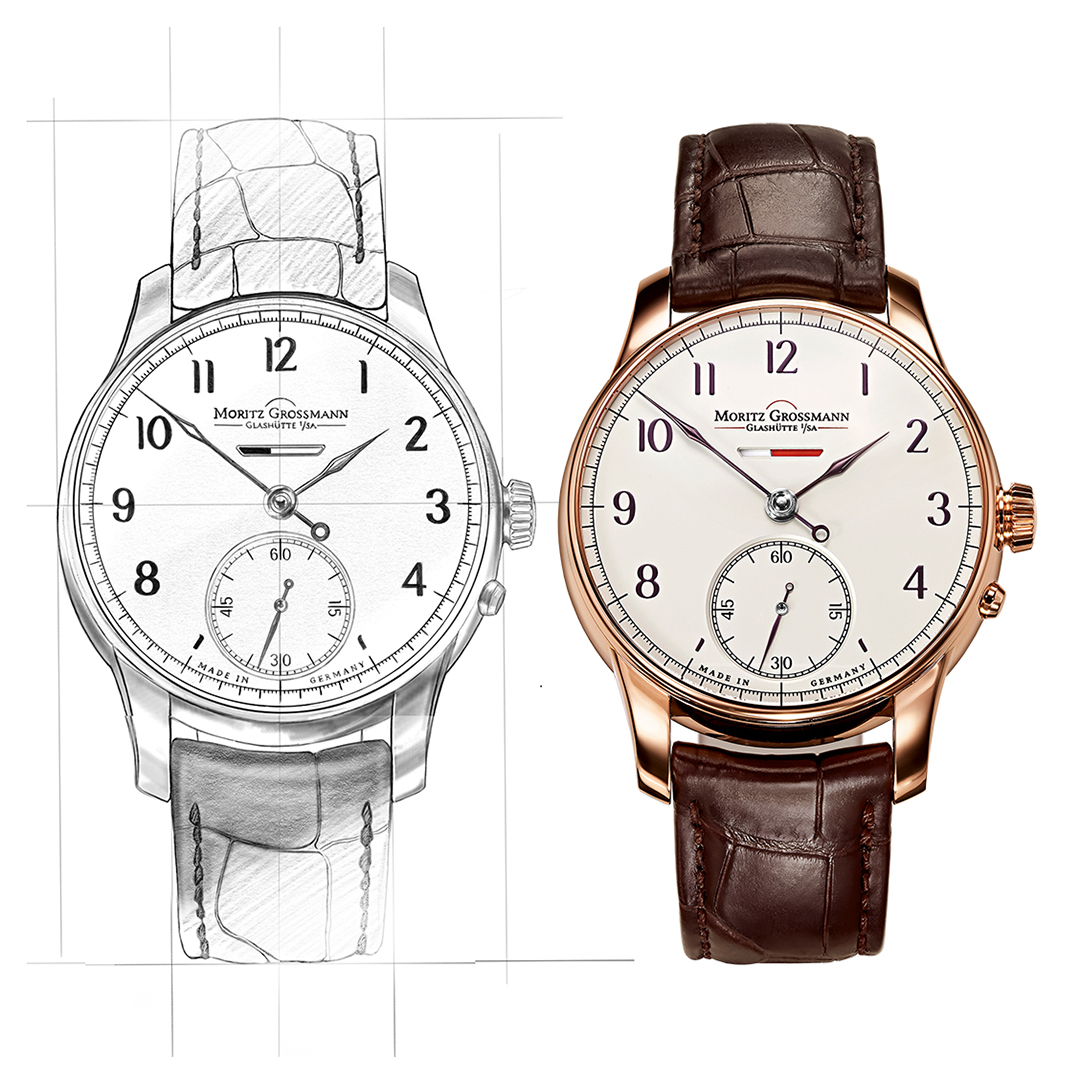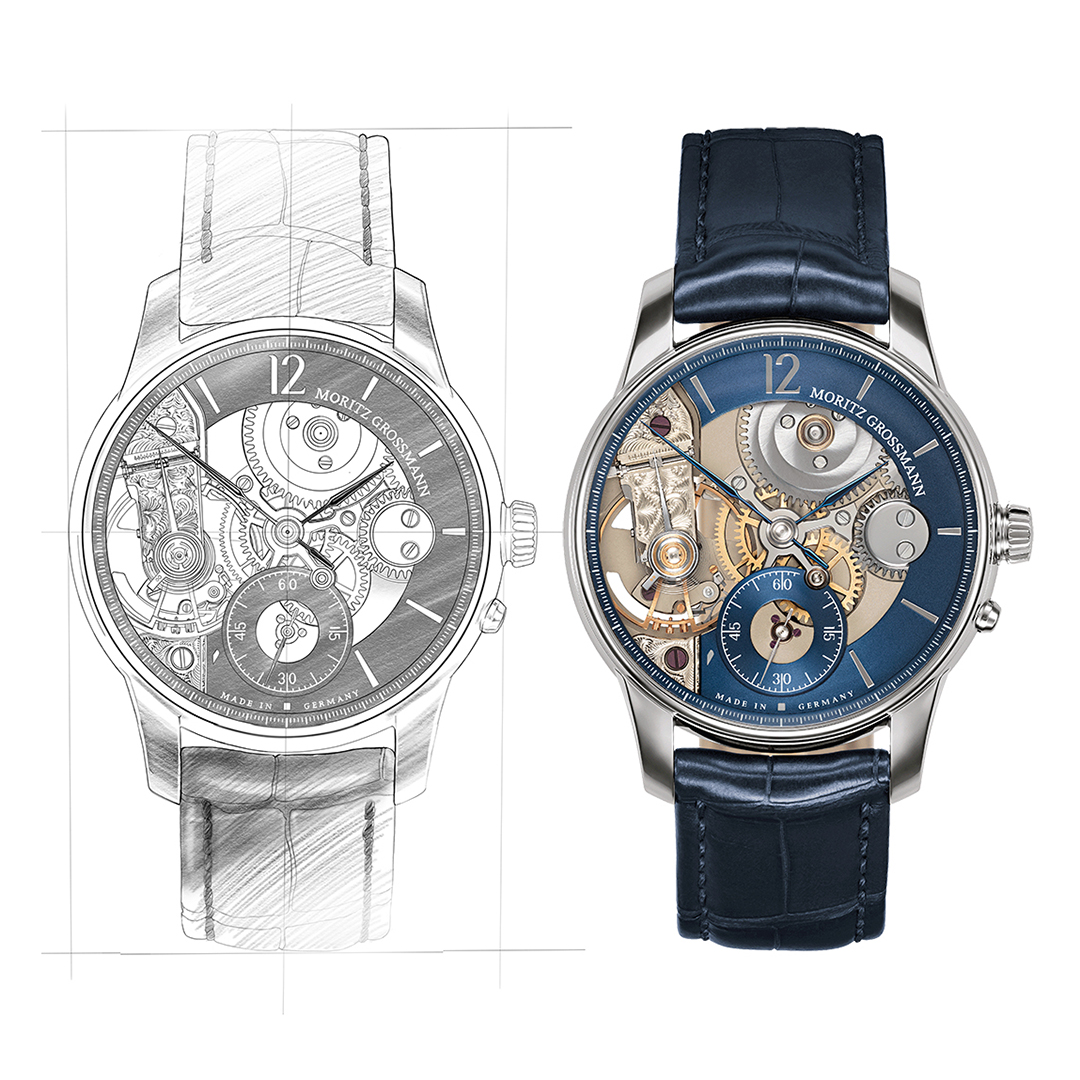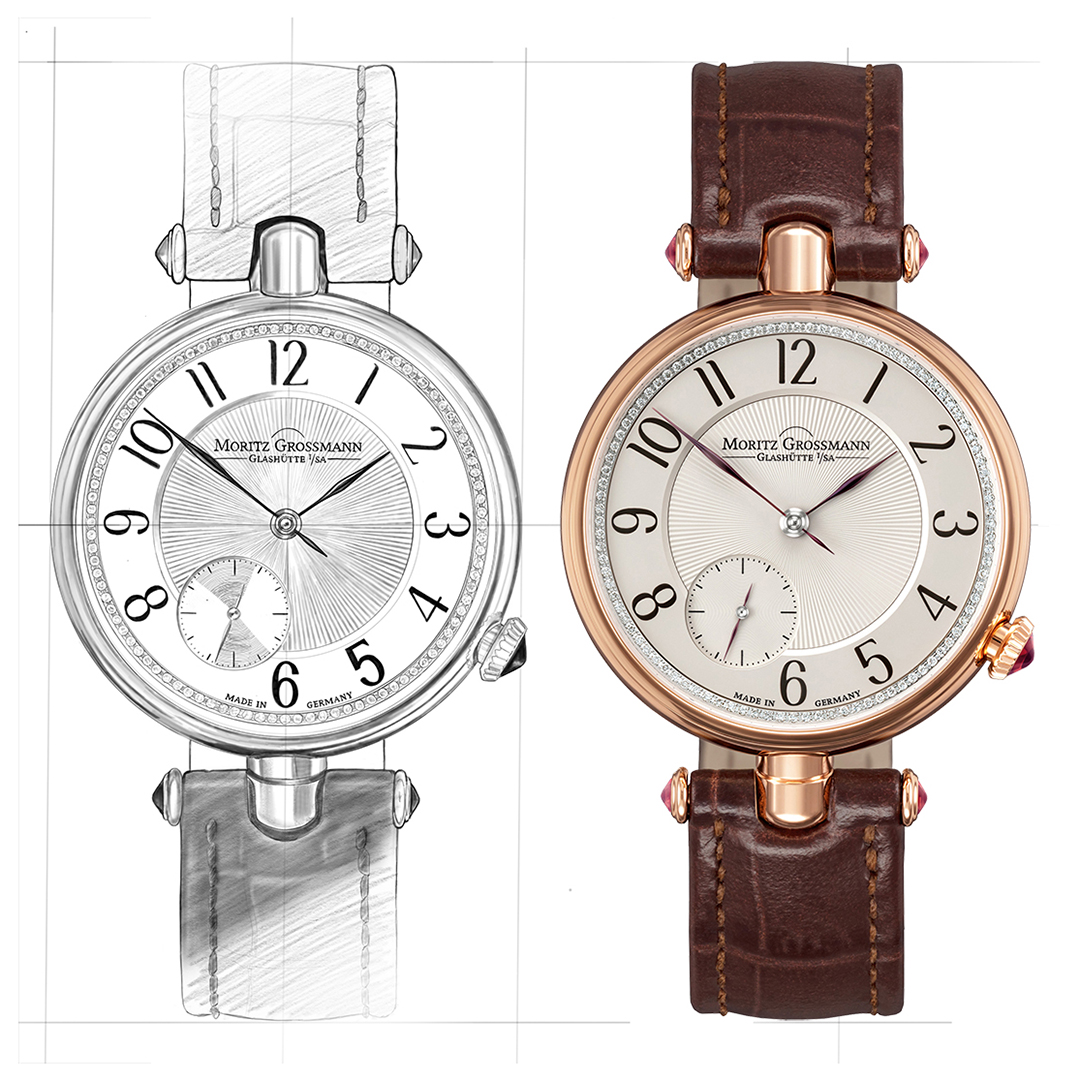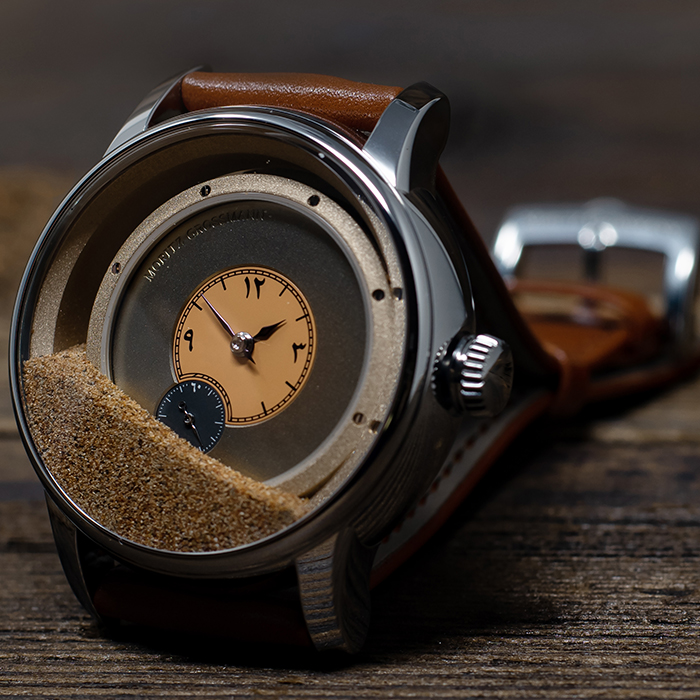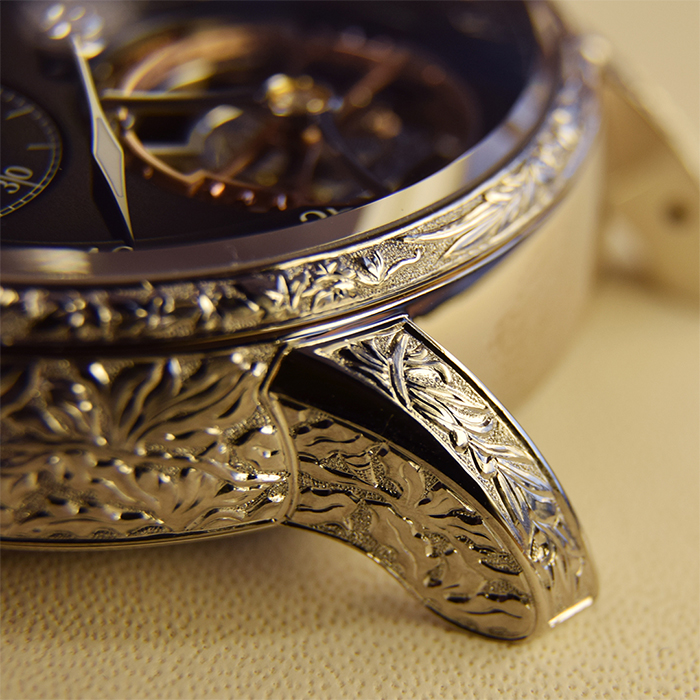 PERSONALIZE
As an independent manufactory, we create our timepieces with maximum flexibility and independently. From unique pieces to special editions and limited small series, we fulfil your individual wishes.
Would you like to own a watch that is personally made for you or your loved friends? Do not hesitate to talk to us. We will be happy to react flexibly and quickly to your ideas and create your personal timepiece for you.
Find out more under PERSONALIZE
INSPIRATION
Experience our timepieces in the colour spectacle of spring, autumn and winter!
Fresh green, fruity pink and bright orange – let yourself be inspired by our timepieces in combination with the sensual colours of spring.
The golden season – Dark green, warm brown, muted red and gold tones in all nuances. Our timepieces made of precious gold and platinum are made for the colour world of autumn, the most beautiful third season.
Wintery white and bright, cool colour shades are what we experience in winter, when the world around us is dominated by snow and ice. The glow of lights in combination with red and green colours gives warmth and joy during the Christmas season and makes our timepieces shine brilliantly.
Find out more under INSPIRATION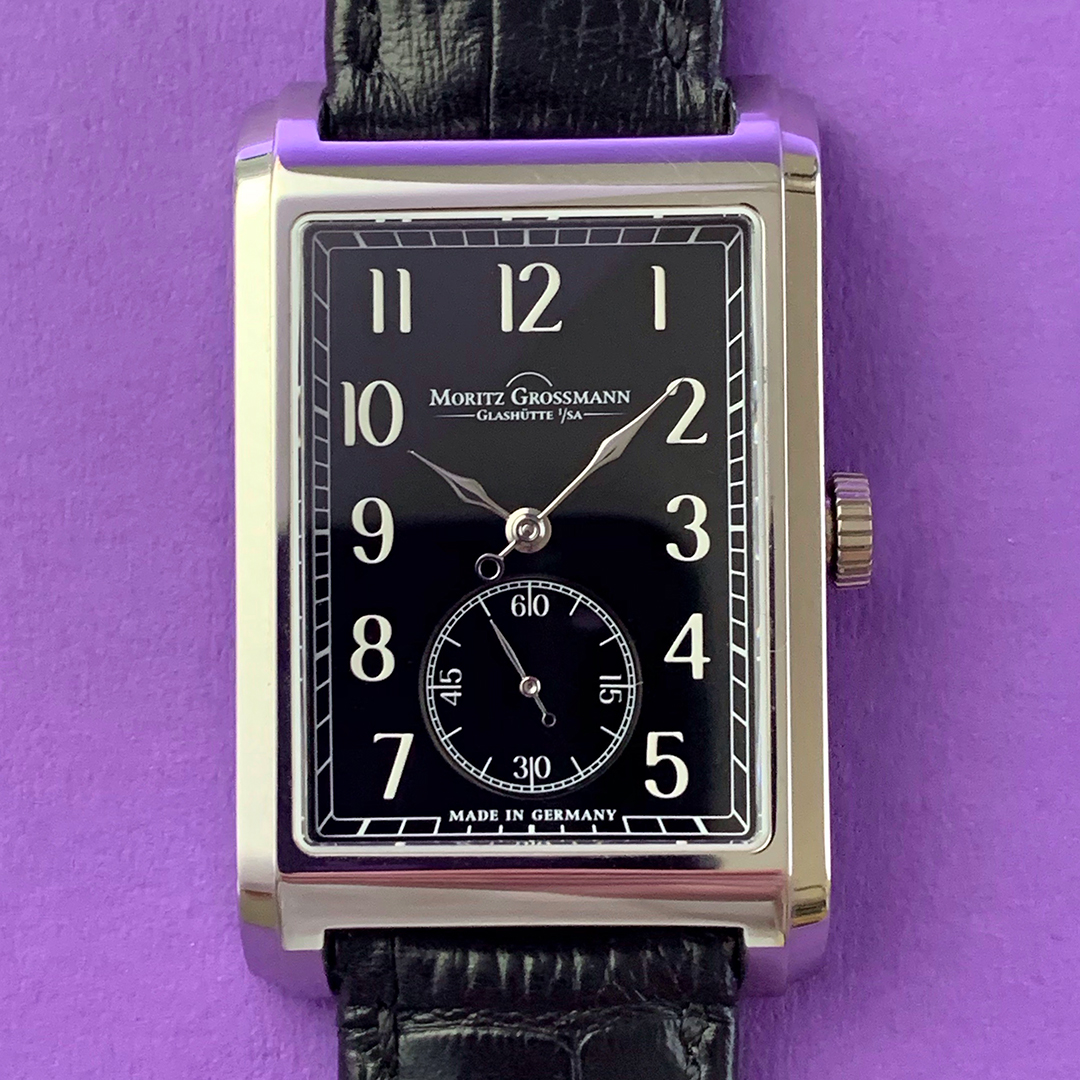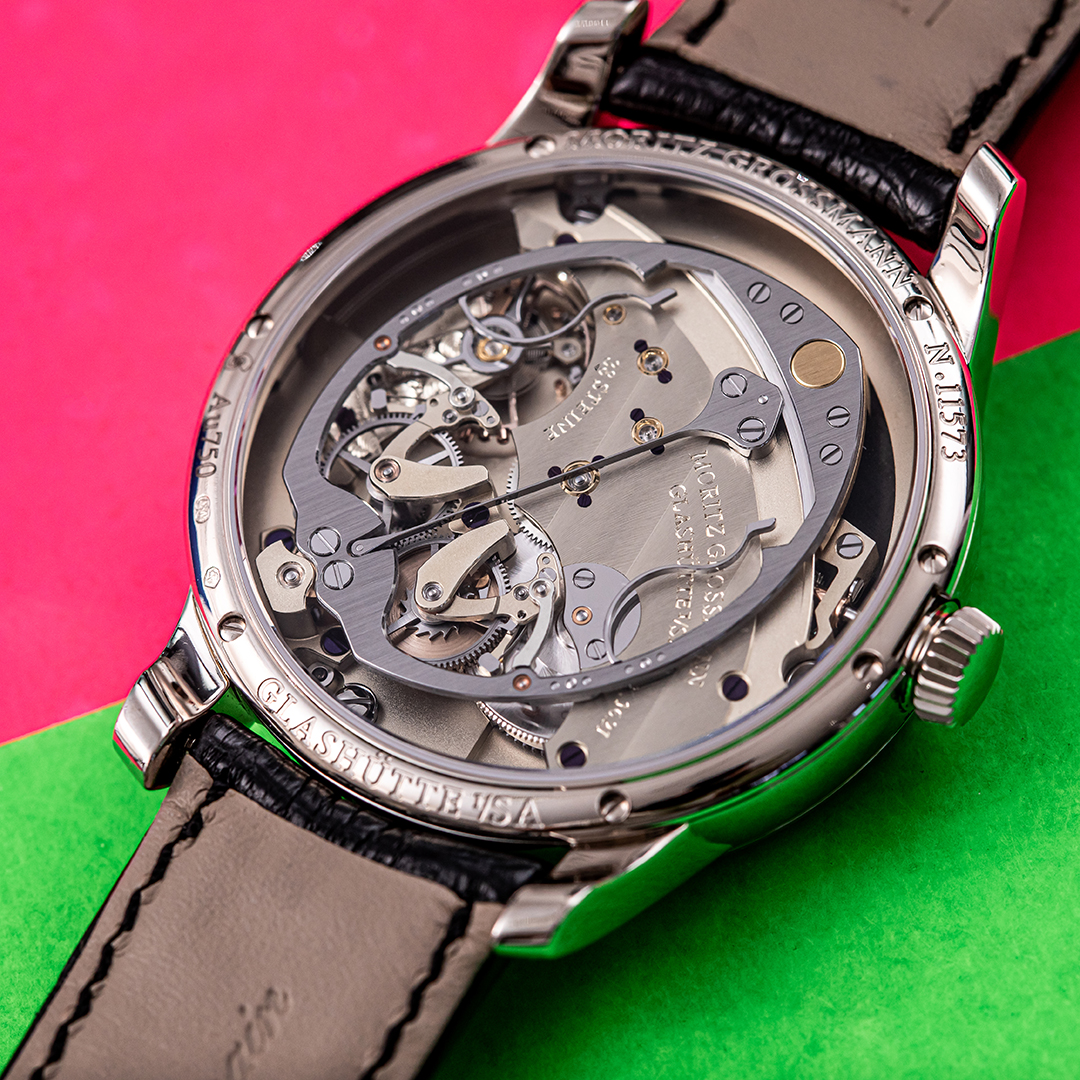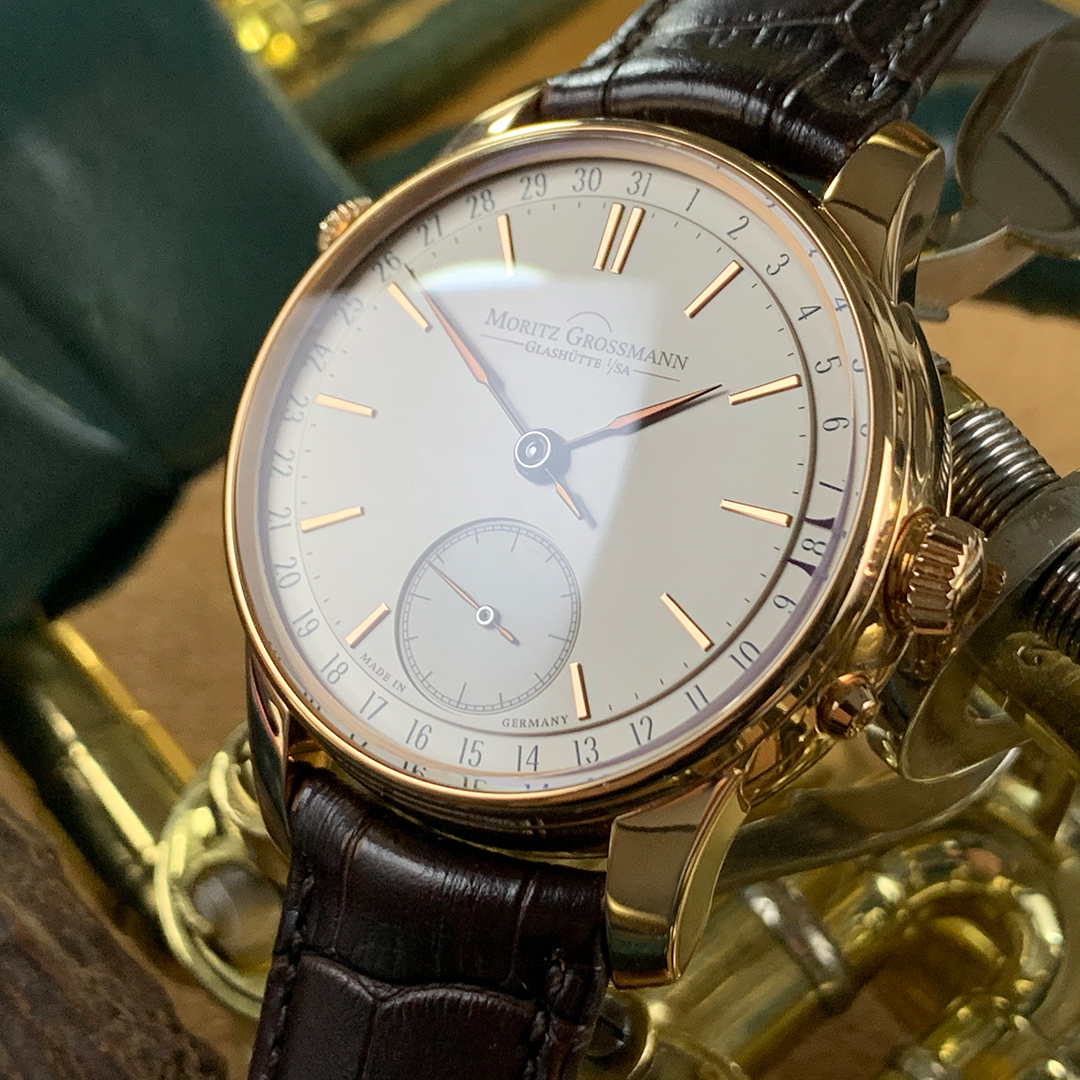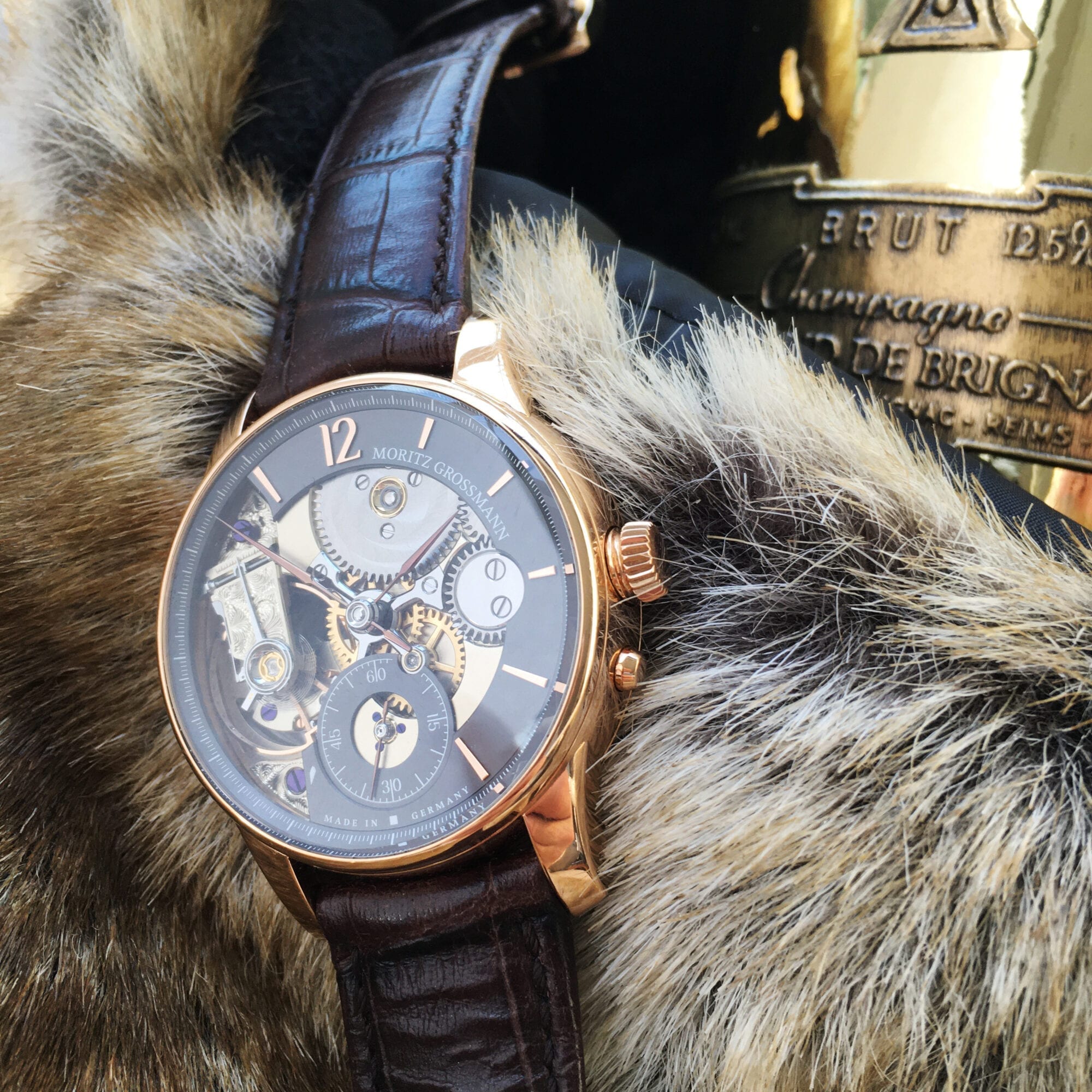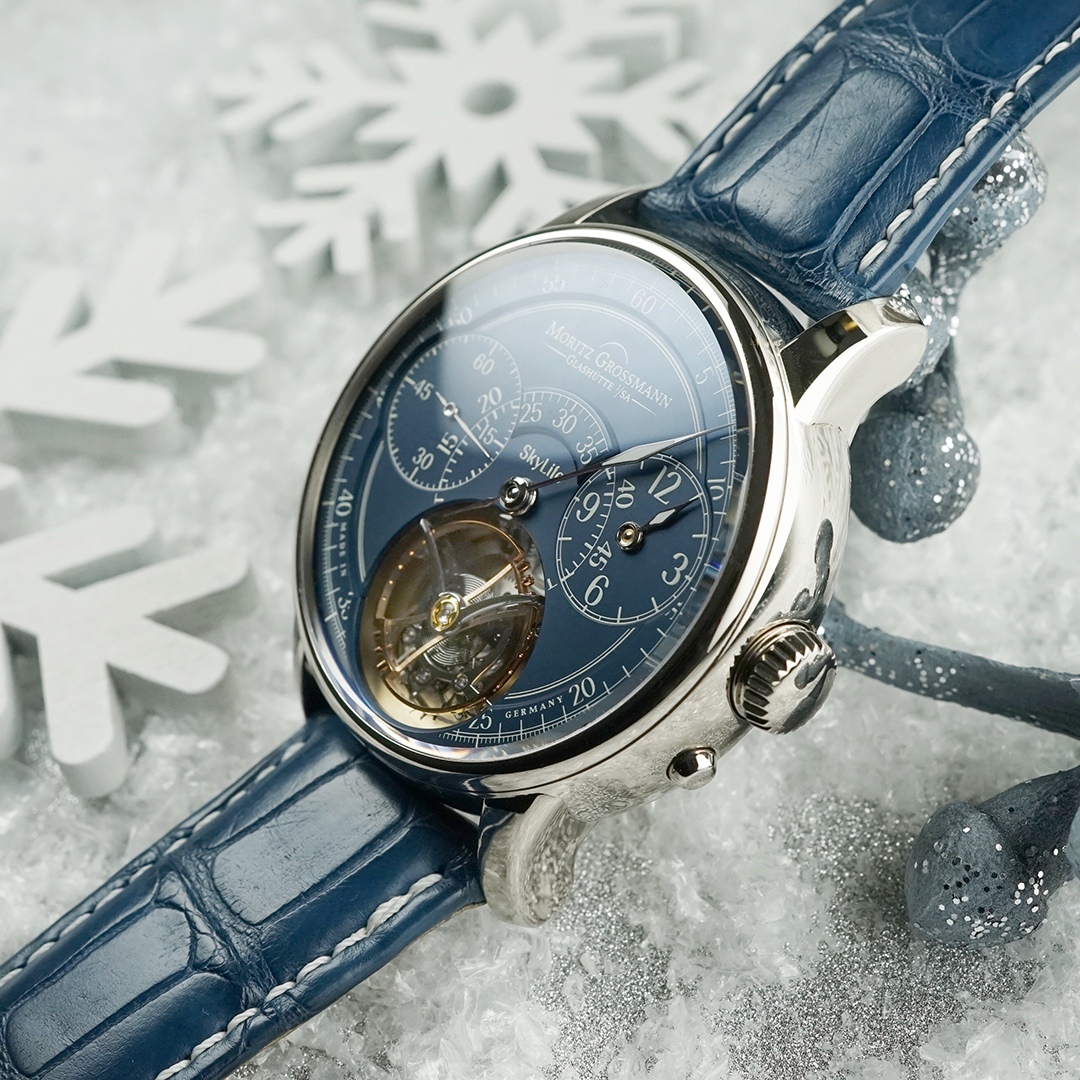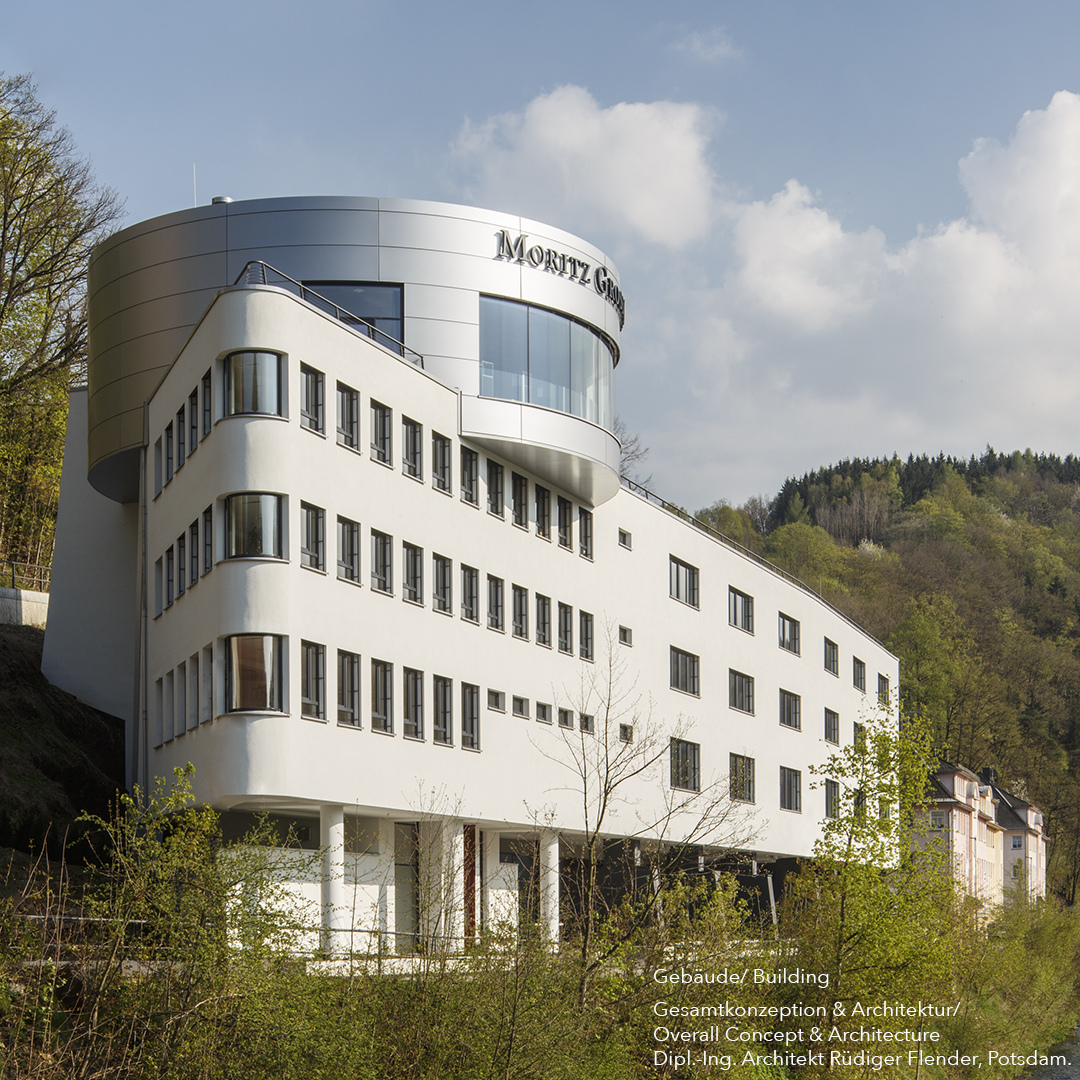 About the brand Moritz Grossmann
In 2008 Christine Hutter founded the fine Glashütte watch manufactury Moritz Grossmann with the name of the famous Glashütte watch pioneer. The fine timepieces of the Saxon watch genius and initiator of the German Watchmaking School (1878), Moritz Grossmann, are symbols of modern thinking in the form of classic, reduced design and perfect mechanics. The manufactory stands for handcrafted timepieces at the highest level, combined with great history and concentrated on the essential. The timepieces are unique in their highest refinement and manual hand production.
In crafting individual, timeless models, the Moritz Grossmann manufactory pursues innovative approaches and strives to combine meaningful functions with clear design to create unique pieces of art.